Seven Corners Shopping Center won't be redeveloped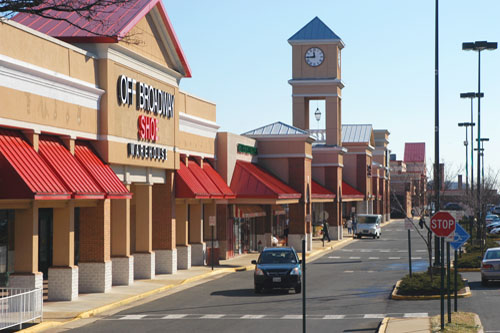 The Seven Corners Shopping Center is not going to be replaced with a mixed-use development, confirms Janet McCarthy, vice president of leasing at Saul Centers Inc., at least for the foreseeable future.
"There are no plans for redevelopment," McCarthy says. "That doesn't mean forever," though.
She notes the Giant is relatively new. It opened in March 2020 in the space formerly occupied by Shoppers.
Related story: Dogfish Head Alehouse to close in May
Saul Centers expects to announce a new tenant for the Dogfish Head Alehouse spot by June 1. That restaurant is closing as of May 16, following a rent hike. No other tenants are planning to leave, McCarthy says.
KPot, an all-you-can-eat Korean barbecue and hot pot restaurant, will open in the former Fortune building on Arlington Boulevard. According to McCarthy, construction was delayed due to the pandemic and permit issues.